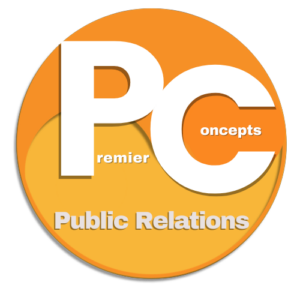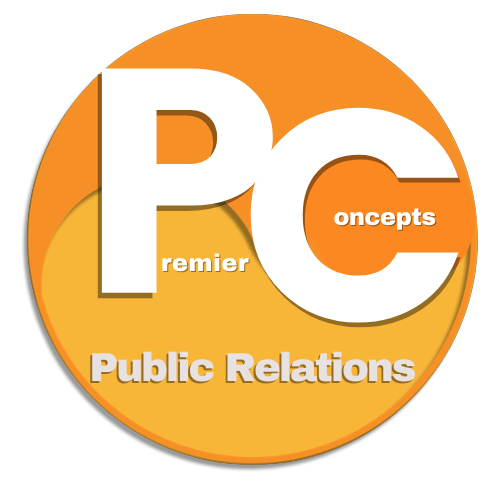 Premier Concepts (PC) is a full-service Southern California based boutique firm specializing in Entertainment, Sports and Non-profit publicity for celebrities, special events, productions and lifestyle brands.  
PC offers a full range of strategic public relations campaigns and brand imaging for entertainment, sports, fashion/beauty, national events, and corporate clients utilizing a fusion of publicity, special events, cross promotions, media/product placement, viral marketing and the Internet.   
PC provides clients with an ongoing mix of programs based on their needs, marketing agendas, budget and timeframe. We offer our vast clientele one-on-one attention and a tailored approach, designed to promote talent and/or meet marketing agendas.  
PC is skilled at securing the press coverage that you deserve – factually correct, interestingly spun to capture your target demographics' attention. We'll assist you in responding to media requests and to develop a detailed media plan with the procedures and follow-up it takes to get your story covered.  
PC in today's instant technology and instant communication age can offer our clients an array of online services to support their branding campaigns, media placements, personal appearances and other marketing efforts.
PC has had the extraordinary opportunity to create relationships with a variety of talent and their representatives.  Because of our strong relationships in the world of Entertainment, Sports and Non-Profits, PC can book performing talent, celebrity presenters and celebrity guests to attend or participate at your special event.
Appropriate talent will be considered and matched according to your specific event whether it's a private party, charity event, awards show, poker tournament or film premiere.   
PC has executed, managed, coordinated and worked to procure celebrities for:
BET Corporate Communications, Playboy Mansion, NAACP Image Awards
AAF Book Festival, Magic Johnson Foundation, ABFF, KiKi Shepard's Bowling and Golf charity events
Super Bowl, Hollywood Black Film Festival, NAACP Theater Awards, Pan African Film Festival
All Star weekend, LisaRaye's B2B Memorial Day event in Puerto Rico
PC expanded the brand to include producing independent movies, family Reality shows and consulting on all levels of the entertainment industry.
Premier Concepts is a boutique firm that offers small agency service while accomplishing big agency results!
ceo - Premier Concepts PR
Entertainment & Sports Publicist
Social Media Management
Media Communicator & Brand Strategist
TV/Film Producer
Business Consultant
Life Coach
As the owner of Premier Concepts, Lisa Humphrey's passion for entertainment can be traced back to college where she simultaneously enjoyed a career working for the LAPD, while earning her B.S in Business Management/Mass Communication from USC.
Lisa spent significant time working on events and developing community affiliations which afforded her access to exclusive events, industry executives and celebrities at a young age which the comms professional would parlay into the advent of her successful event planning company, Premier Concepts.
For well over 23 years, the PR pro has been sought out for her exceptional brand strategy, media relations and event planning skills which have benefitted clients including:
EMMY-winner Kim Estes, Kevin Hart, KiKi Shepard, Omar Dorsey, Tonya Banks,
Joe Torry, Dawnn Lewis, LisaRaye McCoy, Dorian Missick, Alimi Ballard
Tommy Ford, Salli Richardson Whitfield, Margaret Avery, Rolonda Watts
Lenny Williams, Joe Torry, Michael Colyar, Paul Jackson Jr., Mark Woods of LAKESIDE
A seasoned practitioner of PR in the entertainment space, Lisa's unparalleled drive has evolved with the ever changing landscape of her profession, while solidifying her position as a respected event producer based on her vast coordination of major Red Carpets, community events and  Awards shows.
She has also effectively executed Fundraisers, Jazz Festivals, Political Events, Gifting Suites, Parades, Celebrity luncheons, Golf, Bowling and Poker Tournaments plus multitudes of Weddings and Reunions.
Recognized for always adorning the warm brightness of orange, the PR maven is also recognized by corporate entities and non-profits for her professionalism and diverse range of solid relationships.
Entities such as the Kerry Kennedy Foundation, AT&T, Special Olympics Southern California, Magic Johnson Foundation, BET Corporate Communications, Hollywood Black Film Festival, The KIS Foundation, Inc., California Hawaii NAACP, The Blackhouse Foundation (SUNDANCE), Coca-Cola, Rainbow PUSH Coalition and the NAACP Beverly Hills/Hollywood Branch and more have repeatedly retained Ms. Humphrey's dynamic team because of their impeccable attention to detail and execution.
As an ever-present force driven to exceed clients' needs, Premier Concepts' growth has transformed the boutique company into a full-service public relations firm with a talent booking division added to the business profile.
Activating campaigns for a multiverse of personalities, entertainers, and sports clientele, the firms' relevancy has endured because of its adaptability and ability to stay connected and build engagement through utilizing a fusion of creative public relations tactics and strategies, media relations, event planning, celebrity procurement and product placement.
Premier Concepts has established itself as a highly regarded leader in the industry through solid delivery and proven results.
Leveling up even further, Lisa and her team have now added Film and Television production/consulting services to the brand and will continue to focus specialized skill sets on its mission to provide tangible deliverables creating tailored strategies that take its clientele to the next level of success in entertainment, sports, fashion, beauty, literary, and non-profit industries.
Due to the evolving times for small businesses and wanting to provide more personalized services to her prominent roster, Lisa pivoted and added Life & Business coaching services to propel & balance clients to new heights in their life and careers.
Lisa is an expert in her vast fields and has been featured in MBE magazine plus spoken at several industry events, including NAACP Leadership Conference and women conferences.